Celtic Titles, preserve nature and become Lady or Lord
The protection of nature is always at the heart of our concerns and Celtic Titles (like its predecessor, Highland Titles) responds in an original way. Mix environmental protection with a brilliant idea mixing participative investment and fun, how not to crack and become Lady or Lord of Ardmore ?
Highland and Celtic Titles, preserve the environment and become a Lady or Lord
In 2006, Dr. Bevis, a member of the Zoological Society of London, and his daughter Laura came up with an ingenious and adorable project.
In order to protect natural spaces and reserves, they proposed to sell parcels of land to finance the maintenance and preservation of these natural spaces.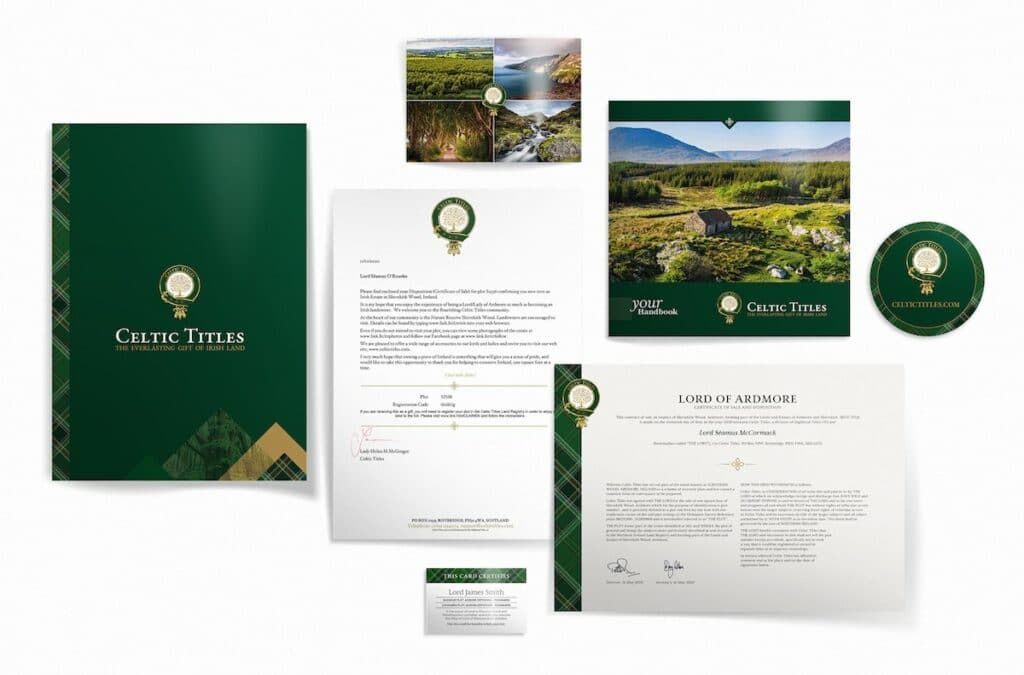 Little by little, the Highland Titles project is managing two nature reserves in the Scottish Highlands. One of the ingredients of this success ? The offer for buyers to become a Lady or Lord ! You have to admit that Tom, Lord of Glencoe, it's a blast !
Slievekirk Wood Estate in Northern Ireland
However, Scotland does not have a monopoly on protected areas ! That's why in 2020, the team bought the Slievekirk Wood estate in Northern Ireland. Slievekirk Wood is a forest located near the town of Derry in the Faughan Valley.
If the titles change, the project remains the same. To propose to all to be able to acquire a plot of Slievekirk Wood (from one square foot, that is to say approximately 0,1m2) from 48€. In addition to becoming the Lady or Lord of Ardmore, you will help preserve the ecosystem of the estate.
So yes, the parcel is small, but there's the concept of a souvenir parcel, defined by the Land Registration Act of 1970 as having "little chance of being acquired except for the pleasure of ownership or for sentimental or memorial purposes.". And the money from the payment of the parcel allows to manage the nature reserve, and provide a habitat to endangered species like the red squirrel.
A good idea, fun, and especially ideal to preserve ecosystems that need it ! And it gives you ideas for a vacation… honey, pack your bags, we're going to Northern Ireland to visit the family plot !